Here is a round-up of red and pink drawing and painting art materials to celebrate Valentine's Day or to use any day of the year. ❤️

Colored Pencils

Prismacolor Premier Colored Pencils feature thick, soft cores made from brilliant, light-resistant pigments to ensure smooth, rich laydown and color saturation. You can see swatches of the entire line of Prismacolor Premier Colored Pencils in the Art Swatch Gallery.
See Prismacolor Premier Colored Pencils at:
---
Red and Pink Markers

Copic Sketch marker offers outstanding performance in all areas of design and illustration. Two versatile tips produce a range of strokes from fine lines to wide color fills. The roll-proof flat barrel is filled with alcohol based ink for a long life. You can see swatches of the entire Copic Sketch Marker Set A in the Art Swatch Gallery.

See Copic Sketch Markers at:
---
Paint Markers

Montana Acrylic Markers feature brilliant, water-based, pigmented, matte colors that are compatible with and match the colors in the Montana Gold spray paint range. The optimum flow control pump valve system allows accurate handling and application.

See Montana Acrylic Markers at:
---
Red and Pink Oil Paint

Winsor & Newton uses only the purest of pigments in the manufacture of its Artists' Oil Color line, ensuring the cleanest, brightest colors, which in turn produce the best color mixtures. You can see swatches of the entire range of Winsor & Newton Artists' Oil Color line in the Art Swatch Gallery.

See Winsor & Newton Artists' Oil Colors at:
---
Acrylic Paint

Golden Heavy Body Artist Acrylics are known for their exceptionally smooth, thick, and buttery consistency. They have the ability to "stand up" and retain brushstrokes or palette knife marks on the canvas.
See Golden Heavy Body Acrylics at:
---
Red and Pink Watercolor Paint

Holbein Artists' Watercolors are imported from Japan, a country with the oldest professional watercolor tradition in the world. Japanese colors have always been renowned for their brilliance, and Holbein continues in the same tradition.

See Holbein Artists' Watercolors at:
---
Pastels

Rembrandt Soft Pastels have since become one of the most popular artist pastels in the world. They are are made from the purest pigments and mixed with the finest quality kaolin clay binder.

See Rembrandt Soft Pastels at:
---
Red and Pink Pouches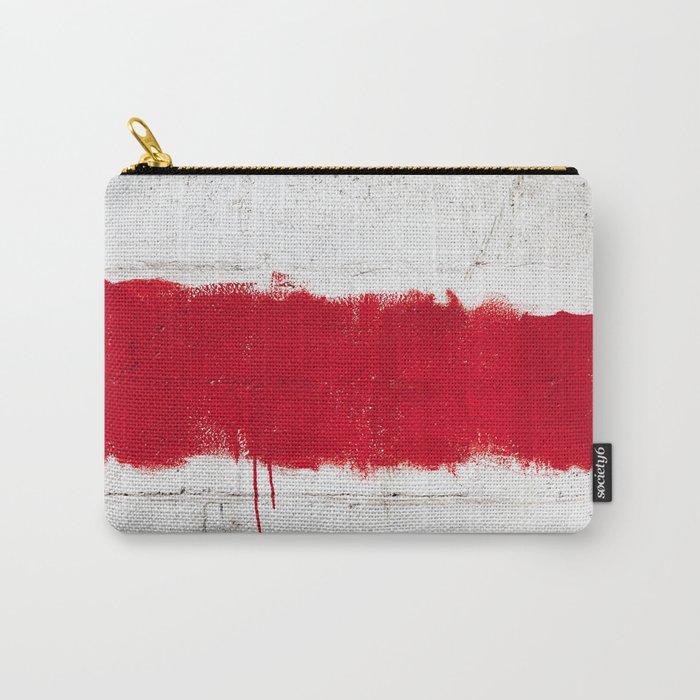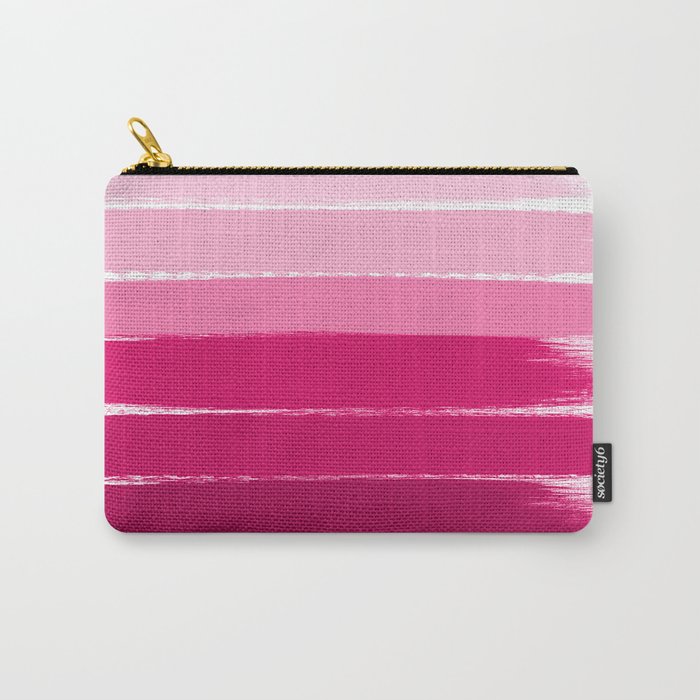 These carry-all pouches are made from a durable canvas-like material—perfect for art supplies. Pouches are available in three sizes. The large is able to fit a tablet and includes an interior pocket.

See Red on White and Mola Carry-All Pouches at Society6
---
Pastel Pencils

Conte large diameter pastel pencils have very fine, smooth leads that are rich in pigment. The presence of abrasives provides excellent toning and stumping qualities. Use Conté pencils to obtain a precise mark or line on a variety of papers.

See Conte Pastel Pencils at: