IUILE handmade watercolor paints…I'm still pleasantly surprised by what you can find on Etsy. Besides WordPress themes, my latest discovery: there are sellers offering handmade watercolors. Jeanie HJ Yoo has some amazing handmade color-shift watercolors for sale in her Etsy shop IUILE. All the photos below depict "Color No. 1 [Pink – gold – green]" which is made with cosmetic-grade chameleon color-shift pigments.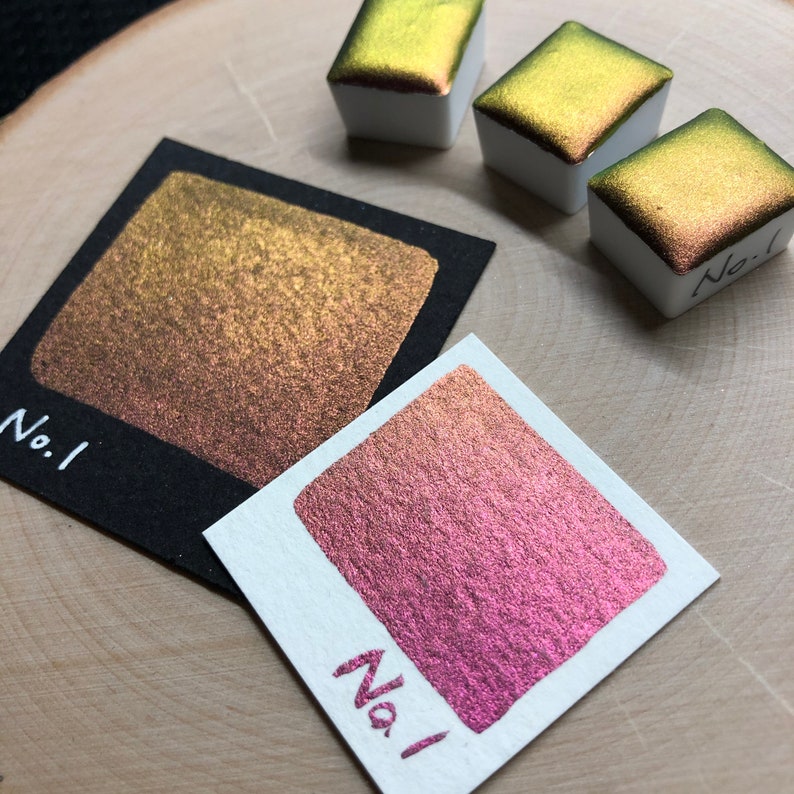 There are 34 colors total in the color shift watercolor line.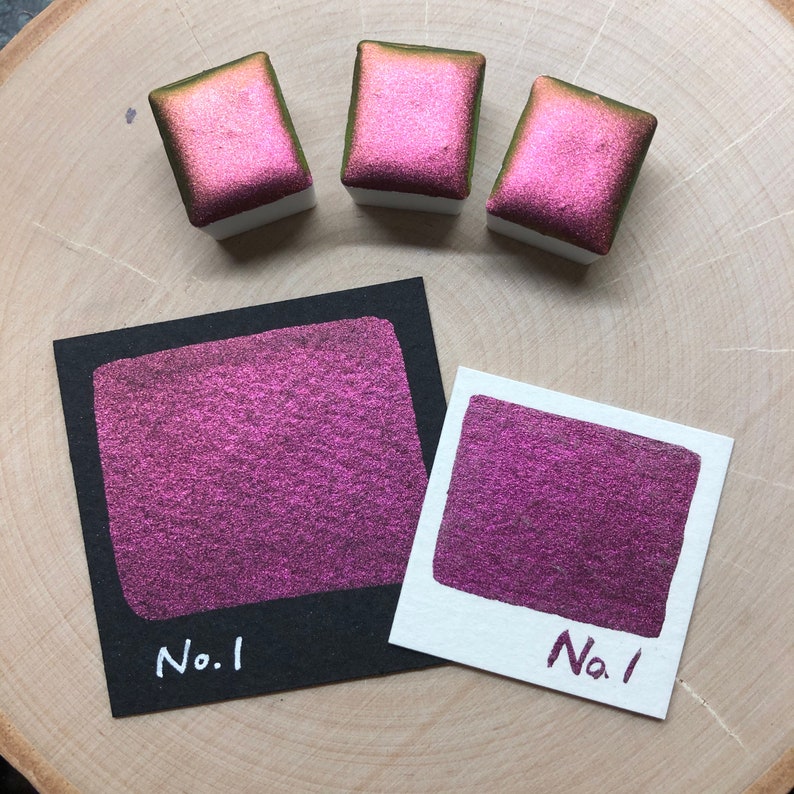 Color No. 1 is reminiscent of a scarab.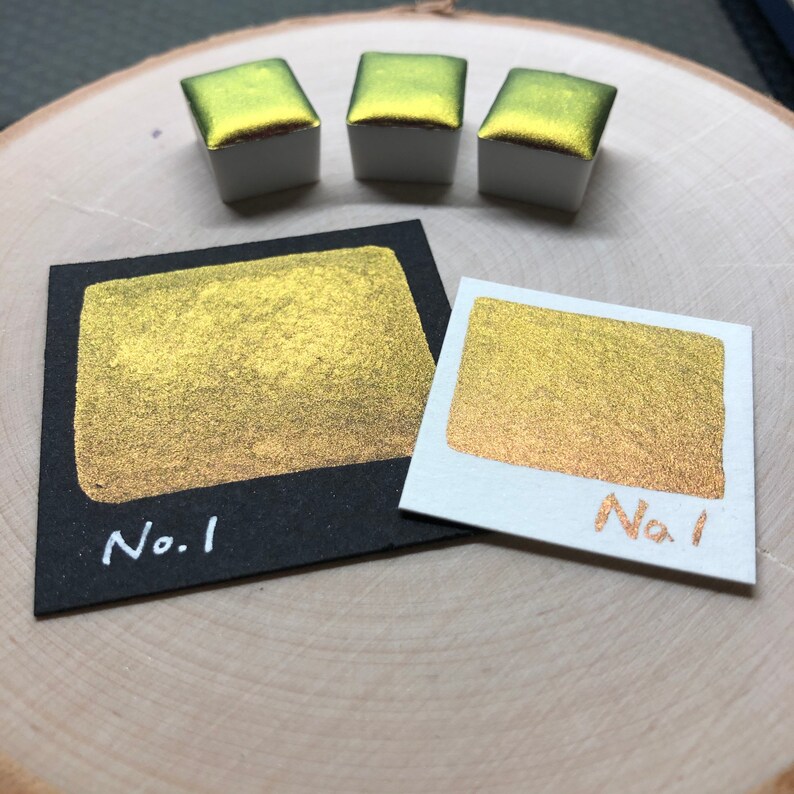 Etsy handmade watercolor paints by IUILE also offers mica paints and holographic paints each one more gorgeous than the next.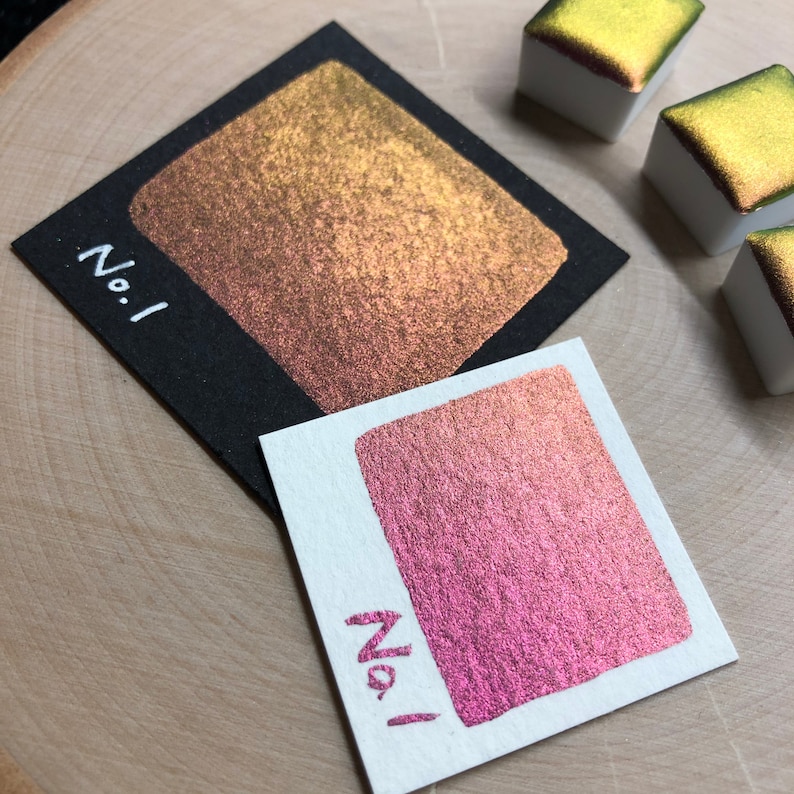 Color No. 1 is $16.00 for one half-pan. It looks IUILE offers 29 different color shift watercolors and also 3 6-color sets. The color shift half-pans range from $7.00 to $16.00. She also offers sets. Shipping is out of Buena Park, California and most items are ready to ship in 1-3 business days. As of this writing (6//14/2020) IUILE has been on Etsy since 2013 with 5 stars and 2,760 sales.
As of 7/24/2020 IUILE has the following notification posted on the Etsy storefront: "IMPORTANT NOTE FOR NON-US BUYERS!!: You must first verify with your local post office if they accept inbound parcels from the USA. Currently, there are some countries not accepting international shipments due to COVID-19. If your post office holds or destroys the shipment, we unfortunately cannot issue refunds. So again, please check before ordering!!"
Check out Color No. 1 by IUILE on Etsy
You could pop some in the 6 empty pans of The Art Toolkit and venture out to paint on location.